For over 5 years, the CX Industry Business Directory has been providing a cost-effective way for businesses to promote their business and generate high-quality leads.
Forget expensive Linkedin campaigns, Google Adwords and so on - in 2021, 93% of online experiences begin with a search engine. That means when customers are looking for a solution they are going straight to Google and typing in exactly what they are looking for.
What appears in Google, and in what order, is known as Search Engine Optimisation (SEO) and it can be critical for business success as 75% of users never scroll past the first page!
So how do you get on the front page? It can literally take years of effort and thousands of dollars (and often a lot more) to gain the coveted top position or even just to appear on the front page of Google.
Sure, you can pay Google via sponsored ads to appear at the top of the page but how many people click on the sponsored Ads?
And even if they do, it's expensive. Google Adword clicks for popular search terms in the Contact Centre, BPO and Technology industry can be over $217 AUD per click!
Thankfully there is a more cost-effective solution by listing your business on our CX Industry Business Directory with pricing starting at a low $47 AUD for an entire year.


Why being on this directory is good for your business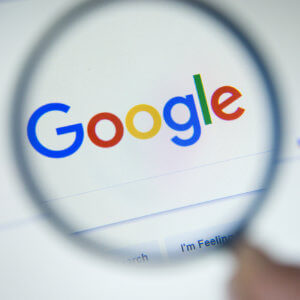 Our CX Industry Business Directory already appears on Google in many of the leading organic positions for a number of call centre, customer support and customer experience related search terms that drives high-quality traffic (e.g. people actively looking for a solution) straight to our directory.
But it's not just Google traffic. Supported by the industry, we are linked to the CX Central website which is the most visited website in Australia for call centre, contact centre, Business Processing Outsourcers (BPO) and customer experience professionals receiving over 10,000 unique visitors every month.
The CX directory is heavily promoted across the site, their 30k social media followers and there is a link at the end of every article on the website to the directory ensuring even more high-quality traffic from your target market.

The CX Industry Business Directory is open 24/7 every day of the week enabling customers to search in their own time and for as little as $47 AUD for a 12-month listing, its a low cost and low-risk investment in gaining more exposure and driving more leads to your business.

What's even better, there is no referral fees or commissions payable, and appearing in our CX Industry Business Directory can even help your own website increase in its SEO rankings (the power of backlinks if you want to research more). You just pay one low annual fee and that's it!
Why keywords and Google position matter
What customers type into Google and what options are presented to them are based on Keywords.
In Australia, both our CX Central website and this directory dominate the keywords for contact centres, business process outsourcing, technology, recruitment, consultants and so on ensuring there is a consistent supply of high-quality traffic and potential customers to your business listing.
Here's an example:
*Source: Google June 2021
It's simple - people that are searching for solutions to contact centres, CX, Customer Service and the BPO related industries will be on this directory looking for a solution.
Levels and pricing to suit every budget
The CX Industry Business Directory is designed to help people find the exact solution they need to grow or improve their business with prices starting at just $47 AUD per year. And with five different paid levels, there is a solution for every budget and marketing objective.
No commissions, no costs per click - just a nice simple once-only payment and your business is set for the next 12 months. Listings will appear in the directory in the following order of priority:
Platinum
Plus
Classic
Starter
Entry
Listings are also displayed in purchase order so the sooner you purchase, you'll always be ahead of your competitors! If you manage to obtain a top position in our directory - it's yours to keep as long as you keep renewing!
Don't waste thousands of dollars on LinkedIn, Google Adwords, Facebook etc - our listings are only a fraction of the price you would pay in advertising elsewhere and even better, you know that everyone who is on our CX Industry Business Directory is specifically looking for a solution and in the market to purchase.
Powerful new search tags
To help customers find exactly what they are searching for, we've added powerful
new search tag functionality
that can be attached to your listing.
This enables customers to quickly narrow the list of suppliers when searching for a specific product or service so they are able to find suppliers only with the attributes they are looking for.
Importantly, our Search Tags also rank well in Google so if someone clicks on a search term in Google, we'll only show them businesses that have that specific search tag. So in short, the more search tags you have, the more your business will be shown to potential customers.
Learn more about our search tags and check the available tags by category >


Cost-effective annual pricing to suit all budgets:
There are no ongoing costs, just a once-off annual fee to list your business for a full 12 months.
Hurry! End of Financial Year - Save 20% on all new listings. Ends 30 June 2021